Post con tag
punti
New Scientist TV: 24 hour play-time: Get ready for the game of your life.
Perchè la gamification e il game-based marketing rappresentano delle efficaci soluzioni per il business? Guardate questo video che ne spiega scientificamente i motivi!
Il mondo sarà sempre più gamificato, ma la pointsfication non basta: per utilizzare le game-mechanics e game-dynamics occorre un game-design, non è sufficiente un layer che assegni punti e badge.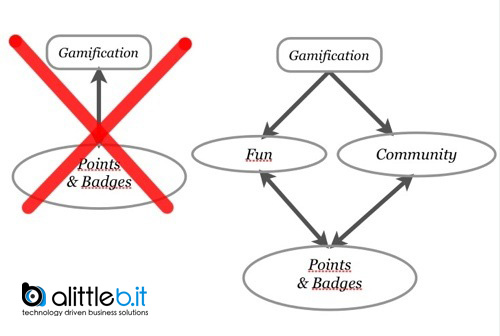 Come molte altre discipline emergenti la gamification sta evolvendo giorno dopo giorno, di pari passo con i nuovi studi in materia di game design, psicologia, comportamento e in altri campi accademici.
Abbiamo già discusso delle meccaniche e dinamiche di gioco e del loro ruolo nel produrre un ambiente gamificato. Il prossimo passo consiste nel concentrarsi sui metodi da utilizzare per applicare questo genere di paradigmi al processo di gamifizzazione. Continua >